Is the air you breathe in your home making you sick?
Does anyone in your home have allergies, asthma, nasal congestion or other respiratory problems?
Does anyone in your family suffer from headaches, nasal blockages, or other sinus problems at night?
Do you notice any "musty" or "stale" odours in your home?
Do you feel sick and tired of cleaning your dusty furniture and can't figure out where it's coming from?
Does it seem like there is not enough air flow coming from your vents?
Do you feel like the problems above get worse when you turn your ducted system on?
Things may get worse if there are smokers, dogs, cats or other pets in your home. Your ducted heating and cooling systems function as a respiratory system for your home. When they become infected, contaminated and congested, they must be cleaned to eliminate sickness and to help the system run efficiently.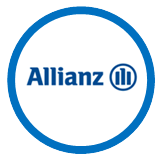 Why to choose duct masters
Have your ducts cleaned by the best in the business. Duct Masters is a Quality endorsed Duct Cleaning Company in Melbourne, Victoria (Certified by SAI Global, License No. QEC 24558)
Peace of mind—$20,000,000 public liability, fully insured.
Your heating & cooling system are in safe hands—with 10 years of expert experience in Commercial & Residential Duct Cleaning in Melbourne, with an extensive network within the air-conditioning industry, we are the company you can trust.
Clean your system without a mess! With the latest duct cleaning technology and equipment imported from US, you can be assured an outstanding job at minimal stress.
People you can trust. All our technicians hold a current police check.
Easy payment—we accept Visa, Master card, cash, bank cheque and personal cheque.
100% satisfaction guarantee.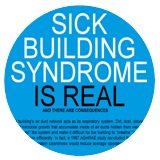 Facts you need to know
A recent CSIRO study found that 500,000 Australians are living in homes containing air with toxicity 20 times above the national limits set by the NHRMC. Some took 10 weeks to fall below the recommended levels. (www.parliment.nsw.gov.au)
Most people spend 60% to 90% of their time indoors.
Many illness are either caused by, or aggravated by polluted indoor air.
The levels of some hazardous pollutants in indoor air quality involve the HVAC system.
One out of six people who suffer from allergies do so because of the direct relationship to fungi and bacteria in air duct systems.
Respiratory irritants can circulate within the ducts and enter the room through the registers.
Children and the elderly are especially affected by polluted indoor air.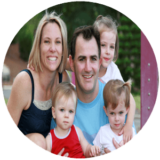 What do our qualified technicians do?
Clean the heating fan motor.
Clean each individual duct.
Clean the return air vent.
Deodorize, sanitize and disinfect the system with bactigas– a natural tea tree oil compound.