Ducted Heating Cleaning Service
Air ducts are an important component whether it is a cooling system, heating system or even the entire HVAC system. Because they are not something that we can clean ourselves on a daily basis, we often tend to ignore their maintenance. This leads to the accumulation of dirt and dust in the ducts.
Needless to say the air ducts become a favourite breeding ground for all sorts of microbes and pests. This poses endless health and safety hazards for the occupants. The solution is simple and straightforward and that is – cleaning air ducts. Opting for this particular service from a reputed firm helps in maintaining a great indoor air quality for residences, while saving you money running a more efficient system.
We at Duct Masters offer a number of services such as air duct cleaning from our doorstep. We are a certified air duct cleaning company and provide you satisfactory results every single time you choose us. We have a team of well-trained air duct cleaners, who clean the air ducts of your entire ventilation system with full proficiency. For instance, they clean the full unit including blower, evaporator coils and of course, clean the air ducts and restore the system to a better condition.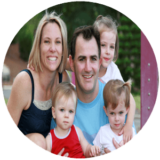 What do our qualified technicians do?
Clean the Heating Fan Motor
Clean each Individual Duct
Clean the Return Air Vent
Deodorize, Sanitise and Disinfect the System with Bactigas– a Natural Tea Tree Oil compound.
Free Carbon Monoxide Test – Limited Time Only
Why Choose Us for Your Duct Cleaning?
When it comes duct cleaning in Melbourne, there's no better choice than Duct Masters. Reasons to choose us include:
With over 15+ years of expert experience in Commercial & Residential Duct Cleaning in Melbourne and an extensive network within the air-conditioning industry, your ducted system is in safe hands.
Clean your system without a mess! With the latest duct cleaning technology and equipment imported from US, you can be assured an outstanding job at minimal stress.
Our prices are fair, competitive and affordable. We also offer pensioner discounts.
We are a Quality Endorsed Company (Certified by SAI Global, License No. QEC 24558) and independently audited for quality assurance.
People you can trust. All our technicians hold a current police check.
We are fully insured with $20,000,000 public liability, for peace of mind.
We accept various payment methods – debit card, credit card, bank cheques, cash, etc.
We offer a 100% satisfaction guarantee.